Additional
ISO Certifications

We Offer in El Paso, Texas (TX)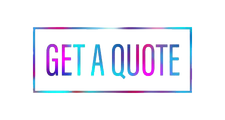 Regulations, legal requirements, and mandatory standards are what most people in El Paso, Texas, need to worry about, which is why you'll notice many companies getting ISO 9001 certified or go for other required normative. If you are an organization no matter the type, size, or activities you conduct, you will need to invest time and resources in obtaining the required certifications. 
This is why it's important to have a good idea of all the standards you need to implement and even when it can be a bit overwhelming, it is also about how you decide to implement them and how prepared you are. For all of this, we at IQC The ISO Pros can assist you by providing training, consulting, and implementation services in order to ensure you meet every requirement and obtain your certification.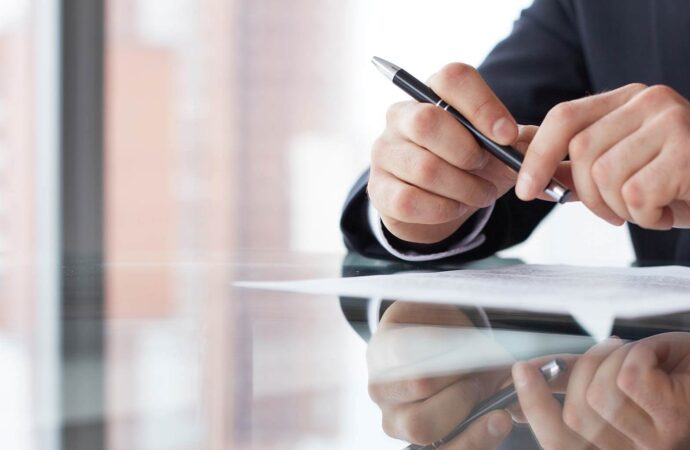 We are available and able to help you with both mandatory and voluntary standards that need to be implemented in your organization. We will make sure to establish them properly and ensure you are able to maintain and even improve all the changes based on the guidelines in the ISO but also thinking about your company's needs and goals. 
With that said, there's a lot to do and many standards that need to be implemented right away. You see, most companies make sure they are able to meet mandatory requirements, which is why you'll need to focus on getting certified in several ones. But, on the other hand, some are voluntary but can bring great benefits to your organization. 
Therefore, we encourage you to consider implementing as many standards as you consider not only mandatory but also necessary. We have a long list of standards available that we can train you in or implement for you. Thus, make sure to let us know what you need and when we can start to assist you. 
Get certified in mandatory and voluntary ISOs
ISO 9001: aims for the quality management system of your company and ensures you establish, maintain and improve it to meet customer satisfaction. 
Automotive IATF 16949: provides special and unique guidelines for the automotive quality management system for companies in the industry involved in the supply chain to ensure the parts and products manufactured and provided meet customers' needs. 
Medical Devices ISO 13485: requirements and regulations for medical device manufacturers need to be specific and met due to how important is to have a well-designed and established quality management system to ensure the performance of each device, and this is achieved with ISO 13485.
Body Armor BA 9000: although it is a voluntary standard, body armor manufacturers can implement it to ensure high-quality equipment and body parts for the supply chain and customers.
Anti-Bribery ISO 37001: sets guidelines to address risks, threats, and leaks by establishing an anti-bribery management system in the company while meeting every requirement in the standard.
Automotive Core Tools (APQP, AQP, PPAP, FMEA, SPC, MSA, R&M): core tools help in different areas of the automotive supply chain to improve processes and help to achieve better communication between customers and suppliers while also achieving more effective processes.
Capability Maturity Model Integration (CMMI) Levels 1-5: helps companies to establish systems, grow, set goals, and improve processes according to their maturity and capability levels.
Cybersecurity Maturity Model Certification (CMMC): a recent standard created for the U.S. Department of Defense to ensure companies in the DIB are able to meet certain regulations when it comes to cybersecurity and guarantees they are able to prevent threats and risks.
Counterfeits AS6081: provides guidelines to reduce the number of fraudulent parts that enter the aerospace supply chain daily by establishing a security system for it.
Energy ISO 50001 and SEP: ISO 50001 establishes requirements in order to have a more efficient and effective energy system in the company and harmonizes with the Superior Energy Performance Program.
Occupational Health and Safety Management System (OHSMS) ISO 45001: focuses on providing the best working conditions to the employees in a company by preventing risks and accidents that can take place inside the installations. All this, by focusing on the OHSMS and its improvement.
Forestry SFI ATFS (Sustainable Forestry): a program created for a non-profit organization in the forestry field and the world's largest forestry certification in order to reduce the green spaces that are affected for industries and companies in order to operate.
Aerospace AS9100: focuses on the quality management system of aerospace companies and manufacturers of parts and products to ensure every single one that is designed and created meets customer satisfaction.
Asset Management ISO 55001: companies obtain control over the lifecycle of assets thanks to the guidelines established in the standard, which allows them to have control over the processes, reduce risks and resources used as well as bring more efficiency to the entire company.
International Traffic in Arms Regulations, ITAR: it's a regulation established to protect the export of defense and military-related technologies and equipment made in the USA to protect the country and its elements.
Laboratory Accreditation ISO 17025: a mandatory accreditation for every laboratory to demonstrate how competent it is to be able to offer its services to the public. 
Packaging ISO 15378: sets requirements for pharmaceuticals and medical device manufacturers to ensure every product is protected thanks to the primary packaging and the materials used for it.
Gluten-Free Certification (GFC): required for every company in the food industry that focuses on producing or manufacturing gluten-free products to demonstrate they meet every legal and mandatory requirement.
Food Safety ISO 22000: helps companies to ensure the entire process to obtain food or a specific product in the industry is safe and healthy to offer to the customers.
Food Safety Modernization Act FDA FSMA: instead of focusing on solving and treating foodborne illnesses, it aims to prevent them in the industry by providing guidelines for the companies.
Telecommunications TL 9000: sets the standards for companies in the ICT to produce and offer optimal and high-quality products and services to satisfy their clients and meet satisfaction.
IT Service ISO/IEC 20000-1: provides extra requirements and guidelines for the IT Management system of a company to ensure it offers high-quality services for any client or customer. It is considered a quality standard for services instead of products.
Ethical Sourcing SQFI: helps a company to obtain products by using responsible and sustainable processes and getting certified to demonstrate they have met all the requirements in this matter.
Facility Management ISO 41001: allows organizations to improve their effectiveness and efficiency in all their processes to meet customer satisfaction while also bringing more attention to themselves that helps them to be more competitive in the market.
Responsible Care RC14001: by following it, chemical companies obtain better results in different sections and processes which brings more value to their businesses.
Supply Chain ISO 28000: specifies the need of establishing a security management system in the supply chain of any company in order to prevent defective and low-quality products from entering it and identify the problems in your company related to them. 
Audits and certifications required to conduct them
At IQC The ISO Pros, we are familiar with every aspect and element of performing or conducting audits, after all, we are also able to carry out this activity. Whenever you implement a standard, you need to go through an official audit that determines if you have met every requirement in the ISO. If you did, you can obtain the certification for it. However, companies that also take care of performing them and many other audits for different organizations, also need to meet certain regulations.
Audit Management Systems ISO 19011 is the main standard for every type of audit a company will perform. It sets every guideline to ensure you create and conduct it properly while also guaranteeing the improvement of the process and how you manage the task. Since it is a mandatory ISO, we have made sure to get certified in it, which means you can count on us without hesitation.
With that said, you can contact us in El Paso, Texas, or any other city in the state to either get ISO 19011 certified or have our experts performing any of these audits:
Compliance Audits: allows companies to determine if they have followed every mandatory guideline and met legal regulations and requirements to be able to operate and boost their growth.
Pre-assessment Audits: consist of performing an audit before the official one to determine if the company has met the requirements in the standard it wants to get certified in.
Documentation Audit/Desk Audit: focuses on determining if an employee receives enough and fair compensation for his or her work by studying its role and identifying all the tasks handled for this one person. If a better salary is required, actions must be taken.
Outsourced Internal Auditing: consists of an internal audit performed for a third-party in order to determine if there's an irregularity that wasn't determined by the company requesting the audit.
Virtual Internal Auditing: just like any other audit but held remotely or virtually in order to avoid face-to-face meetings and a lot of paperwork.
Second Party Audits: conducted by the customer on a supplier to determine if it meets all the requirements and ensures it can offer customer satisfaction—it can be performed for a third-party on behalf of the customer.
Supplier Audits: performed to determine if the supplier meets every mandatory—and sometimes, some voluntary—requirements for their quality management system and applies for both generic and specialized standards.
Supplier Evaluation: the information and data of a supplier are collected and reviewed to determine if it qualifies a competent and efficient, has potential, and is a good option for the customer.
We are here to assist you in everything
We, IQC The ISO Pros, are capable of training you or implementing any of the previous standards in your company in El Paso, Texas, and all over the state, to ensure you fulfill legal requirements and regulations. Also, we want you to improve your systems and processes by following the right guidelines that only bring benefits to your company. 
Besides, did you know that getting certified—even in voluntary standards—brings global recognition and great advantage against other companies? People are looking for people who are responsible but also concerned about more elements and aspects in their organizations than the usual ones. 
Therefore, we assure you it will be a great investment to pay attention to your certifications before anything else. Just make sure to contact us if you need assistance and our team will be there in no time to provide what you need, including consulting services when you need advice.